Religious History, New Wave
Randall Stephens

Religious history wins! Hat tip to Don Yerxa for pointing me to an AHA study on the field of history. At the AHA blog
Robert Townsend reports that "AHA Membership Grows Modestly, as History of Religion Surpasses Culture."

Religion takes the lead, barely. And, of course, there are all sorts of ways data like this can be parsed. Still interesting. According to Townsend:


The most notable change in the profile of our membership is the continuing rise of specialists in religious history. More members selected the history of religion as field of specialization (7.7 percent in all) than any other thematic category. Religion surpassed cultural history (selected by 7.5 percent of the membership), which has been the most popular subject category among members for more than 15 years. (Cultural history eclipsed social history as the field of choice in the mid-1990s.)
Members specializing in the history of religion were working in most of the geographic categories, b
ut the highest proportions seemed to be studying early European or recent U.S. history.

Sorry if I've harped on this on this blog before, but... I wonder if this shift in emphasis is really reflected in articles and books published, panels at conferences, and the like. (Shoot me if you heard me mention this before on the THS blog.)

I conducted a little informal, crude, utterly unscientific study of my own a couple years back. I went through journals like

American Quarterly

and the

Journal of American History

for the years 1997-2007. These rarely include religious history topics. (The

American Historical Review

was a little better.) Only 5% of the articles in the
American Quarterly
, the premier publication for American studies, covered religion. Only 4.3% of the essays in the
Journal of American History
dealt with religion over the same period. (See John Butler's now-classic 2004 essay in the
JAH
: "Jack-in-the-Box Faith: The Religion Problem in Modern American History.")

Others might quibble with me here about the number of articles, books, etc published on American religious history topics. But, take a look at recent OAH programs for more confirmation. Or, thumb through most professional history conference programs and find much the same. When I was at the OAH in 2008 I remember being surprised by how few panels dealt with religion.

Is it true that American religious history has less visibility than other cultural history topics? If so, why? Is the uptick in the number of American religious historians a generational phenomenon, as James O'Toole suggested some time ago in
Historically Speaking
. Is it predominantly a "young" field? Have young'ins not had as great an impact yet? Or, are there other reasons why religious history is not as visible as cultural history in general?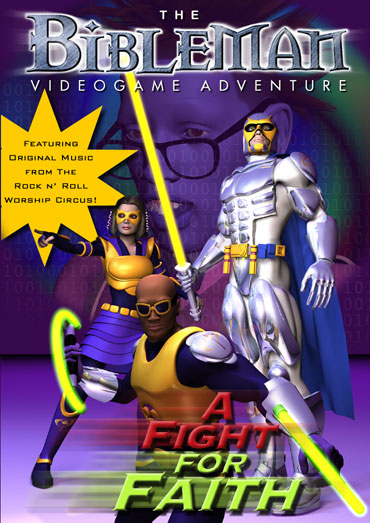 Remember what John T. McGreevy and George Marsden had to say about this? In 1996 McGreevy argued that because historians' long studied the post-Civil War era through the lenses politics (the triumph of a liberal, activist government) and organizational developments (the bureaucratization of American life), religion remained epiphenomenal. Marsden sees something similar at play. The story of American religion has run counter to the inevitable secularization scholars long predicted, says Marsden. In his view, though, "Exclusivists forms of Christianity and other faiths seem to become more popular as the nation modernizes." The rapid growth of free churches, mega-churches, and pentecostalism--and, I would add, the mere existence of a scripture-based superhero, BIBLEMAN, played by Willie Aames--does not square with a master narrative of diversity, tolerance, and/or an ironic sensibility.

(Shameless plug: I say a little more about some of these developments, minus BIBLEMAN, in a volume I've edited for the University of South Carolina Press's Historicans in Conversation Series. The book is titled: Recent Themes in American Religious History, and is collection short essays that appeared in Historically Speaking by Marsden, McGreevy, O'Toole, Robert Orsi, Jane Shaw, Kathleen Garces-Foley, Thomas Kidd, Stephen Stein, Leo Ribuffo, John Turner, Jonathan Sarna, and others.)